THE PURR - THE CAT SUPERPOWER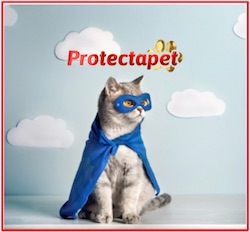 Considering that the human body is approximately 60% water, we know that there are proven health benefits of vibration therapy (various methods of gentle forced vibration applied to the body) and with slightly less evidence, sound therapy (the use of music and sound for stress relief and relaxation) i have to say personally, listening to music is one of my favorite stress relievers!! Anyway, it does makes perfect sense that the comforting sound of a Cats Purr with a range of approximately 20-140Hz will offer some amazing health benefits to us, so let´s explore what they could possibly be.
CAT´S PURR AND STRESS RELIEF
Did you know that Cats Purr when they are anxious and stressed? No? neither did i.
I always thought Purring was my cat´s way of saying he is content and happy! Nope! according to research, Cats will actually purr if they feel worried or scared. They will Purr as a form of self-soothing, much like how some humans may hum when they feel anxious. So, if it helps cats to keep themselves calm at stressful times, then we should consider that the sound and vibration of a purring cat can be extremely effective as stress relief to humans, in much the same way. Evidently, it's the low-frequency vibrations that aid relaxation.
CATS CAN REDUCE BLOOD PRESSURE
So, as you pet your purring pussy cat, the sound and vibration helps your body to release a relaxation hormone which in turn can reduce the levels of stress hormones…. Purrfect. Being in a state of calmness helps to reduce blood pressure. According to research, just 15 mins of Power Petting & Purring can reduce your blood pressure by approximately 10%! Not to mention, you will feel happier and more relaxed.
REDUCE YOUR RISK OF HEART ATTACK
With "Cat Purr induced blood pressure reduction" (yes, i did just make that up!), we can move on nicely to Heart Health!
Simply put, reduced blood pressure equals reduced risk of heart attack. There has been research to show that there is a link between cat owners and the reduced likeliness of heart attacks & strokes. Stress does relate to higher blood pressure, and that high blood pressure is in turn related to heart attacks. If you are getting your stress relief from enjoying cuddles from your Kitty, which is in turn reducing your blood pressure, you are then indeed reducing your chances of having a heart attack.
THE REPAIRING PURR OF CATS
Apparently, when it comes to bone and joints, cats generally tend to have few issues. This could be because purring for Cats is also a form of self-repair. The low energy vibrations emitted could allow for the improvement of bone growth and density as well as the healing of bones, muscle and tendons. Again, if you are spending time with your cat purring on your lap you could also benefit from this healing therapy!
PURR VIBRATIONS CAN REDUCE DYSPONEA SYMPTOMS
Dsyponea affects humans and animals, the symptoms are breathlessness, labored and /or difficult breathing. Dysponea can sometimes be a warning sign for a further health problem. Because a cat´s purr vibrates between 20 and 140Hz, these vibrations help to regulate breathing and therefore can help to reduce the symptoms of Dysponea in humans and the purring cat himself.